Deep breaths
It's been some time since my last update, but trust me when I say things have been happening! And by 'things', I mean BIG things. Some are not necessarily in my skill set (well some certainly aren't!), but that's why you ensure you surround yourself with professionals and specialists who know what they are doing. From accounting and business entity setup, to trademarking – all the really important foundational stuff has been set up now.
That includes the early registration approval of my logo trademark, which we just received on Friday. Which yes, does mean I finally resolved my logo (can I get a hallelujah?!) and it's now in the process of being protected – so I'm closer to being able to reveal my brand name and identity.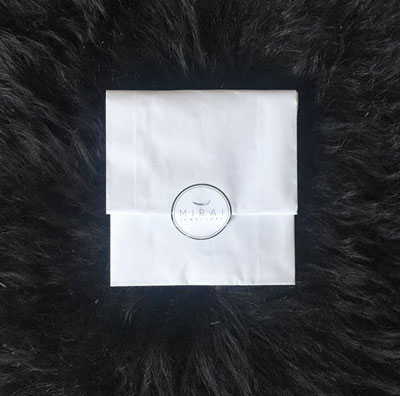 And yesterday, on the eve of our little cub's due date (today!) was another huge step towards bringing my shoe dream to life. That buckle prototype I had made here in Australia by our jeweller friend? After months of testing and refining it over several different iterations, it is now on it's way to Italy to be included in my next shoe prototype! *Deep breaths, deep breaths…* and no, I'm not having contractions just yet, but boy did it get my heart racing to let that out of my sight and the safety of my hands.
What a momentous week it has been… finalising freelance client work before I take mat leave, trademarking the logo, and sending off the buckle prototype made to confirm everything works in the new shoe model I'm having made. Because my first shoe prototype used someone else's buckle, this will be the first shoe that's entirely mine. And now, after all the anticipation and the preparation, it's time for me to just sit and wait patiently for the vision I've had to finally be birthed… and I just cannot wait to see it. How's the timing!
Of course, while all that is happening – and for years to come, actually! – my priority will be the little one I've carried in me for the last 9 months, who my husband and I just cannot wait to meet. Any moment now… ! Even better is that they will have my entire focus, because I've closed out all my freelance client projects and all the next steps over coming months for my shoes are in others' hands. Now, to step into this next chapter…
Follow the Journey
I'd love to share with you what inspires me and what I learn along the way… Join me?