I need your Love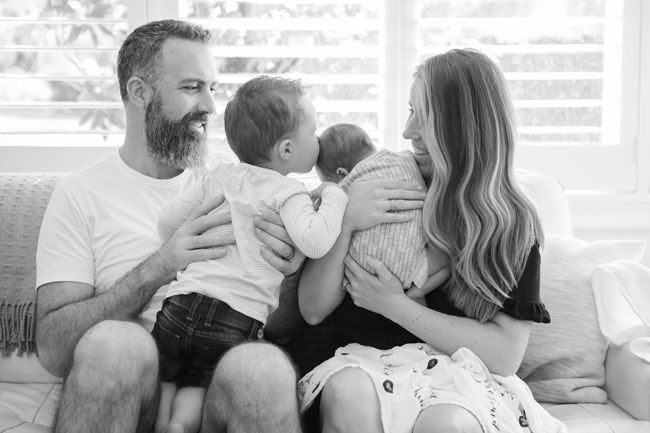 I've always loved love. I love hearing other people talk about their love stories – how you met your best friend, your proposal story, that time you helped a stranger, the moment you held your baby for the first time, that funny thing your pet does, the unique bond you have with your sibling/parent/grandparent. Whatever the love story, I love it. Because when those stories are told, the face telling the story lights up, there is joy, there is hope and all those warm and fuzzies! So in celebration of love and the first anniversary of revealing my brand name Løvinde, for the month of February I'm going to share a couple of personal love stories that I hope encourages your heart.
Løve Story 1: I need your love – nurturing babies and business
I remember finding out I was pregnant with our second little cub, my heart instantly began to race and my tummy was full of butterflies. I was excited but also admittedly a little daunted as our first was only 6 months old at the time!
But then an overwhelming thought popped into my head – "how will I have enough love to spread around? I already love H so much, how could I possibly love another as much?". I think I thought love was portioned out and given to us like it's some kind of magical condiment bottled up in a jar, that once I'd open it up and spread it out, I'd have no more to give. Well, like every second time parent will tell you, I soon learnt I was wrong. All it took was that first moment when his squishy little body was laid on my chest and I looked into his big blue eyes for my heart-shaped jar to be filled up once again and overflowing with something magical (quite like Nutella I'm sure). But honestly, it was like it had expanded at least ten fold.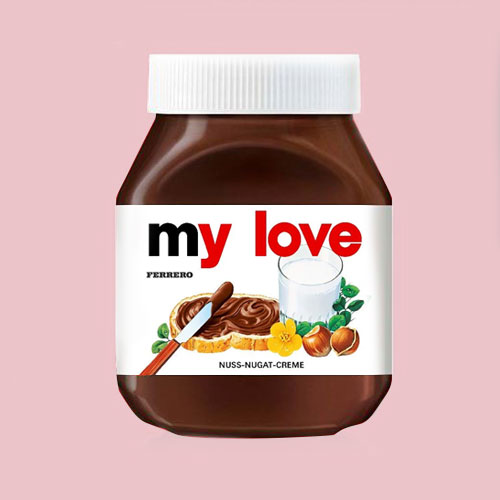 With this expansion though, other things seemed to diminish. Unfortunately there's no endless supply of time that comes along with it!! There's no magical clock that seems to replenish itself of time. Why can't it just slow itself down a little?! Simultaneously nurturing a quickly-expanding family and an ambitious business comes with its challenges, late nights, long days and 'some' chaos. I have to decide daily that it's ok if the house is a little upside down, if that other load of washing doesn't get done or not all the toys are tidied up, because if I don't get into the studio during naptime I'm never going to get this thing off the ground. I also need to be ok that I can't always maintain a polished appearance – to have clean hair, or fresh clothes on because, let's face it, with a reflux-ey baby, well that's near to impossible. So looking well put together has to come a distant second, or third, or…you get the idea. And yes, that still applies even if you're aiming to build a fashion empire!
So my babies come first, but my business needs love too. (I have Calvin Harris and Ellie Goulding's "I need your love" in my head…) But it really does need my love, it needs my time, my energy, my desire to see it flourish. As draining as that sounds, it is actually quite invigorating. Every time I have the opportunity to talk with someone about it, share the vision and the dream – tell the Løve story – I know my face lights up. And that jar explodes again. A little bit like preparing for your baby's arrival, you plan, you prepare, you make sure everything is in place for your little one to thrive and survive. I've been doing the same with my business. At the moment (well, for the past few years really) it's all been about the planning and the preparation. Loving it well now, sowing in and laying deep roots/strong foundations so that it has a chance to flourish once it's out in the world… which is hopefully not that far away!
In the meantime, I've been reading "What do to with an Idea" by Kobi Yamada, as a bedtime story to my eldest. It's the story of one brilliant idea and the child who helps to bring it into the world. As the child's confidence grows, so does the idea itself. And then, one day, something amazing happens. This is a story for anyone, at any age, who's ever had an idea that seemed a little too big, too odd, too difficult. It's a story to inspire you to welcome that idea, to give it some space to grow, and to see what happens next. Because your idea isn't going anywhere unless you give it some love.
The first time I read it (I was actually pregnant, so perhaps I can blame hormones), I was standing in the store trying to hide the tears rolling down my cheeks. This book explained exactly how I felt about my shoe concept. How at the beginning I didn't think it belonged to me, I would say to myself  "surely someone else has this idea too. Somewhere, sometime soon that someone will do it". But then no one did, so I would try to distance myself a little further from it and ask myself "what do I even do with it, I don't know anything about that?". It wouldn't go away, it just seemed to follow me everywhere. I'd worry "what will others think?" and say "this is too big for me."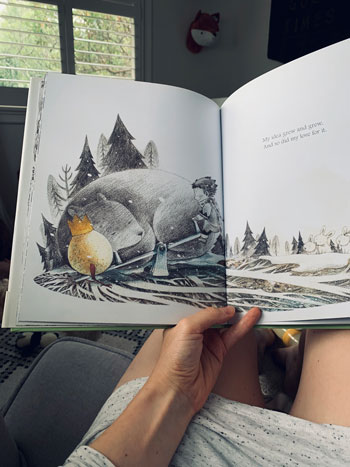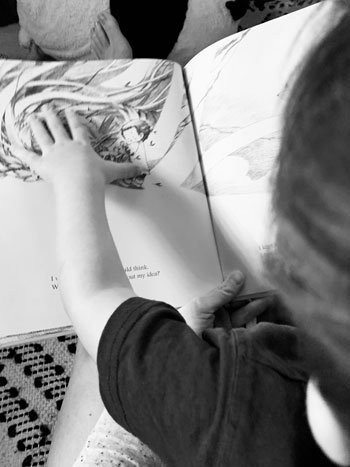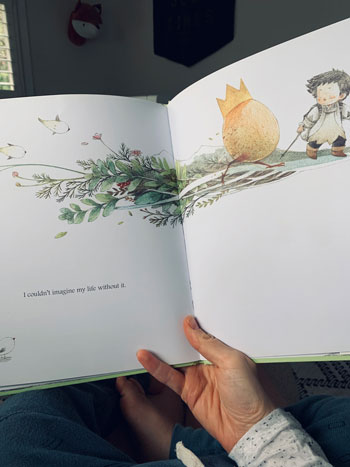 But as you all know, I decided to give it a chance and sure enough, the more attention I gave, as soon as I took responsibility for it/owned it, took it in and nurtured, it's only grown. So much so my manufacturing contacts in Italy have told me that I've 'created a monster'. A lovely, beautiful monster that is! And now, I've just got to hope that the world falls in love with it as much as I have…
I need YOUR love...
May I kindly ask if you could share the love by visiting Løvinde and signing up for notifications (aka love notes) and also sharing with your loved ones – I need all the love I can get! xx
Follow the Journey
I'd love to share with you what inspires me and what I learn along the way… Join me?