Inspiration is all around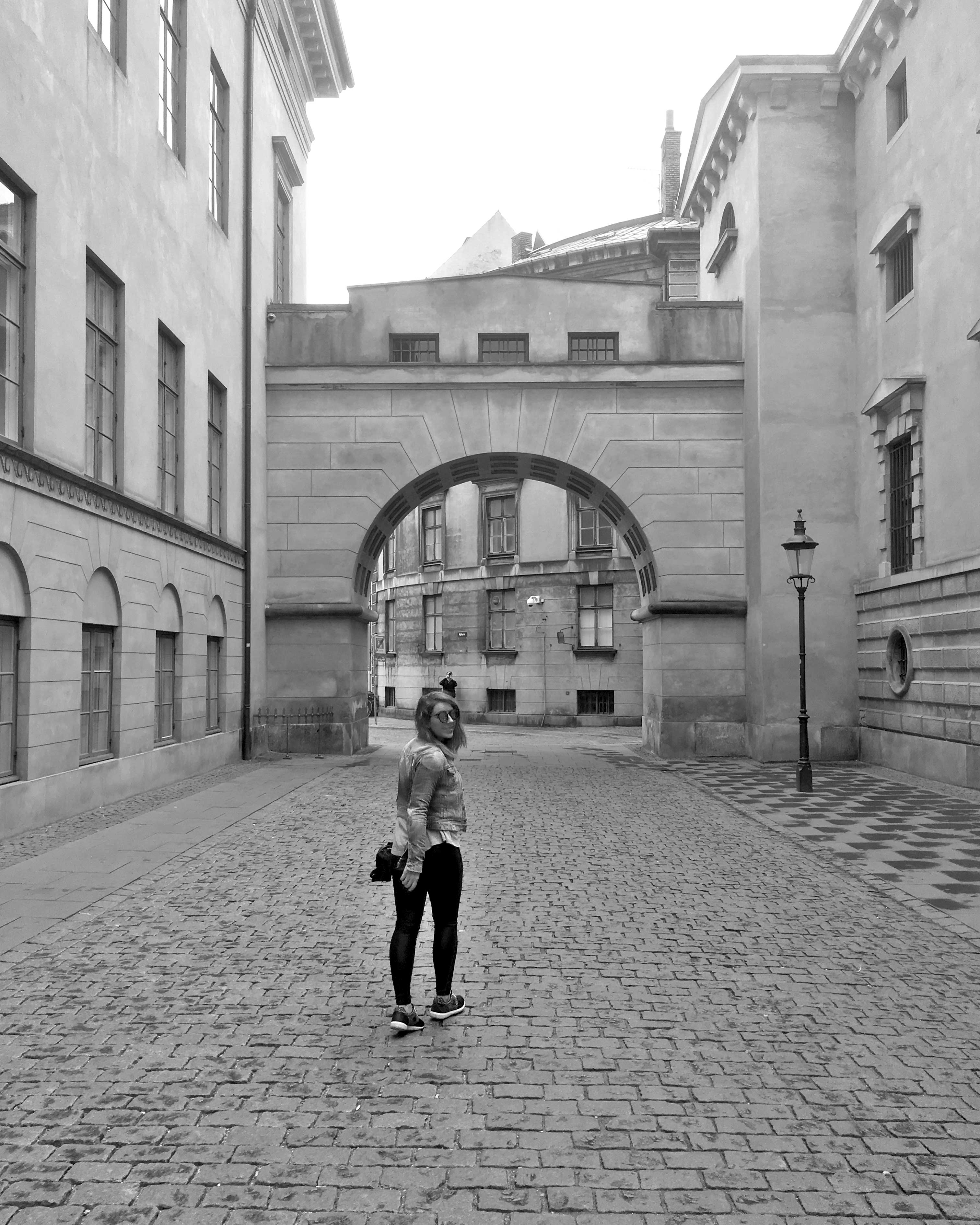 Our second day in Copenhagen was full – although a little more touristy and tiring than our first day, which we spent casually cycling around our local neighbourhood of Fredriksberg. Of course we cycled again today, how else do you get around Copenhagen?! We also did a whole lot more walking… nearly 20km of it, along beautiful cobbled and café-lined streets. Every turn there is a photo opportunity waiting, scenes from movies and sometimes a sense we were walking along in some sort of fairytale.
We saw Tivoli Gardens (well, from the outside), City Hall, Rosenborg Castle and the spectacular King's Garden which surrounds it (I'm pretty sure Andrew made notes for our own garden at home), Christiansborg Palace, Amalienborg Castle – where the royal family resides – and then a wander along the foreshore looking across to Operaen, the Opera house. It's impressive, however with much bias, it's not as impressive as our own (Danish designed!) Sydney Opera House.
Next, we wound up The Round Tower, stopping to view a modern art exhibition part way up, and then afterward found ourselves in the Danish Design Museum, which was filled with decades of iconic Danish objects, furniture and fashion… So many more objects and brands that I knew of but didn't realise were Danish… but of course they are, how did I not realise it? So many years of inspiration to soak up…
With a few more km under our belts, we found ourselves sitting on the colourful esplanade of Nyhavn, an old commercial port lined with beautiful old houses – mostly homes of prominent artists – that's the typical postcard shot of Copenhagen. It was the perfect place to finish off a long day, sipping an Aperol Spritz and eating pizza (yes I know we are going to Italy next week!) and watching the tourists walk by (in this moment, we weren't the tourists!). It was roughly 8pm – both our phones were flat from snapping pics and tracking our walk, so we didn't really know the time – but felt like it was mid afternoon. With the sun not going down until 10pm, it's easy to get lost in the 'more' hours of the day. Andrew and I can busy ourselves at the best of times, but here we certainly made the most of all the sunlit hours.
Finally, we cycled home winding along the connecting paths through gardens and streets, to our apartment – we are now enjoying a cheese platter and a Carlsberg beer on our terrace, watching the late setting sun.
Now, it may still be light, but it's definitely time to sleep…
Follow the Journey
I'd love to share with you what inspires me and what I learn along the way… Join me?